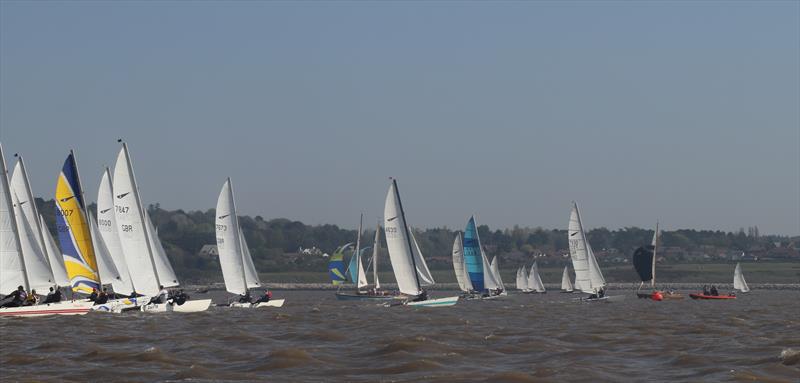 After 3 days of superb racing in glorious sunshine the final results can be found below.
https://www.dee-sc.co.uk/wp-content/results/2019/dartopen19.htm
The yacht  and yachting report can be found here.
https://www.yachtsandyachting.com/news/216716/Dart-18-GP-Round-1-at-Dee
Massive thanks go out to all our visitors for making the trip, our own sailors and the team that make the event possible.